For the last two years I have been working as a Teacher. One of the classes I have been teaching has been Graphic Design to High School students. This is a project I created for my students to design a book cover for a book I will likely write one day. As I have actually started to get to the point of outlining the book. For the most part I give my students the design brief shown below and they do the design based on the information I provided. I like to let them have some creative freedom so although the genre is meant to be Self Help or Personal Growth. Some students went a different direction and although off genre the results showed skill and well executed concepts. They use Photoshop and are using either Pexels or Pixabay for the photos or vectors they are using. The first batch was during my first year of teaching which happened to be 2019-2020. I was teaching 6 additional classes and writing all my own curriculum for all the classes when I was teaching this small class. They did great for high school students with little to no experience. But in the time since then I have gotten better as a teacher at showing them how to use the tools. I really had to challenge myself to remember that they have not been using these tools for the last 12 years like I had been.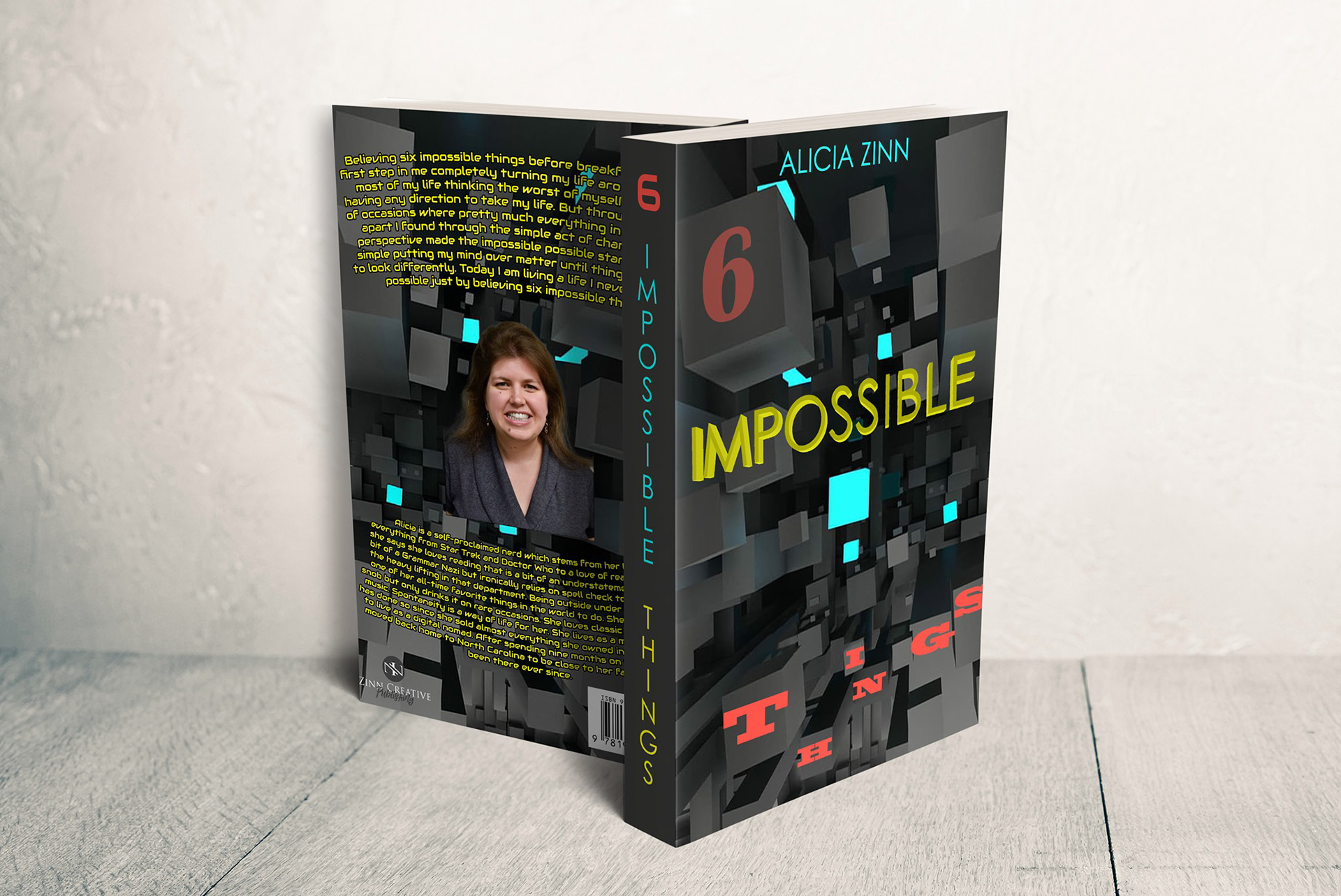 For this assignment you are designing my book cover. Moving forward a majority of your projects will be formatted in a way that I am a client hiring you as a designer. This project will start as an E-Book Cover then you will be designing the full book cover when you have completed this project. Below is a description of what I have in mind for my book cover. I have included demographics and basic information about what I would like to include in the book. 
○ 13.5 inches x 9.5 inches, 300 DPI (Resolution) 
○ Please account for a quarter inch bleed and one inch binding
Non-Fiction, Self-Improvement, Self-Help
Seeing things from a different perspective can change everything when it comes to living the life you truly want to live.
Someone looking to change how they are thinking to gain a better perspective on life. Most likely people from their mid to late 20's all the way up to those who are in their late 60's.
I want to encourage outside the box thinking in my audience. I have gained a lot of insight from my travels and studies. I want to share what I have learned and feel the right look for this book will really appeal to the right audience. What to Avoid: I prefer something clean. Also appealing to all generations and audiences. Stay away from something cliché. I would like to stand out a little from all the other books out there. 
Back Cover Content
Believing six impossible things before breakfast was the first steps in completely turning my life around. I spent most of my life thinking the worst of myself and not having any direction to take my life. But through a series of events where my life pretty much fell apart around me. I found through the simple act of reframing my perspective what once seemed impossible was now possible. Starting with simply putting mind over matter until things started looking different. Today I am living a life I never thought was possible.
Alicia spends her weekdays during most of the year teaching young minds the power of technology as a tool to aid in education and life! On her evenings, weekends and over the summer she is usually working to creatively conquer some new obstacle. She often has a camera in her hand or Photoshop on the ready to capture or create something beautiful. Although she has occasionally been known to go full analog and get her hands dirty with paint and charcoal.
Seeing things from a different perspective can change everything when it comes to living the life you truly want to live